COVID-19's impact on transportation has been undeniable. And while we can't know when the pandemic will end or where it will take the shipping industry, don't underestimate the importance of transportation to the world's economic recovery and, more importantly, to your company's recovery.
To help you understand the most promising long-term transportation solutions, we'll look first at the economic trends in place before Covid-19. Then we'll see how they influence the most popular modes of transport. Your awareness of transportation trends will increase your company's long-term success.
THE FOUR DRIVERS OF CHANGE IN TRANSPORT INDUSTRY
According to a recent report published by McKinsey and Company, before COVID-19, four fundamental forces were driving change in the world transport industry.
MIGRATION TO A SMALLER-SHIPMENT ECONOMY
Years before the outbreak, the economies of the US and other first world countries began transitioning away from heavy goods to services. Instead of automobiles and construction machinery, today's western economies consume more healthcare supplies and food items.
This shift in consumer spending forced a change in the transport industry. Medical supplies and coffee beans require smaller shipments that must ship to a wider variety of locations. This trend has forced the creation of additional smaller warehouses to accommodate smaller, more-diverse deliveries.
THE GLOBAL SUPPLY CHAIN
Commerce treaties in previous decades, such as NAFTA, spurred a steady increase in global trade. However, more recently, political tensions between China, the United States and other nations have inspired "onshoring"—the sourcing of more goods domestically. These domestic supplies typically cost more than those originating in China.
Longterm, the path of the pandemic itself will likely have the final say in whether or not the onshoring trend continues. A quick resolution is more likely to continue the existing trends, whereas a prolonged recession is likely to force change. If the cost of supply increases enough, companies will likely revert to doing business with China or its neighbors.
GLOBAL E-COMMERCE GROWTH
Since the early 2000s, e-commerce as a percentage of retail sales has grown elevenfold. COVID-19 has accelerated the same trend even more. McKinsey experts don't expect global e-commerce to stop its upward climb, even after the pandemic is over.
Also, in keeping with the influence of the American service-based economy, e-commerce has amplified the trend toward a larger quantity of smaller shipments. Part of the same pattern is reverse logistics. As the retail home delivery sector grows, so must its ability to take return shipments.
GROWTH OF GLOBAL ENERGY SUPPLY
Without much fanfare, the United States, by the end of 2019, became the largest supplier of energy in the world. American suppliers hit this milestone thanks to increased domestic fracking and oil drilling. And even before March of 2020, prices for fuel in the US were down from previous-year highs.
However, once the pandemic hit, demand for oil and gas dropped by 30%. No longer were consumers driving to work or flying. This unique circumstance is evident at corner gas pump prices and it's benefitting all modes of transport. Yet the drop in demand to ship larger goods has decreased overall the space available on trucks, ships, trains, and planes.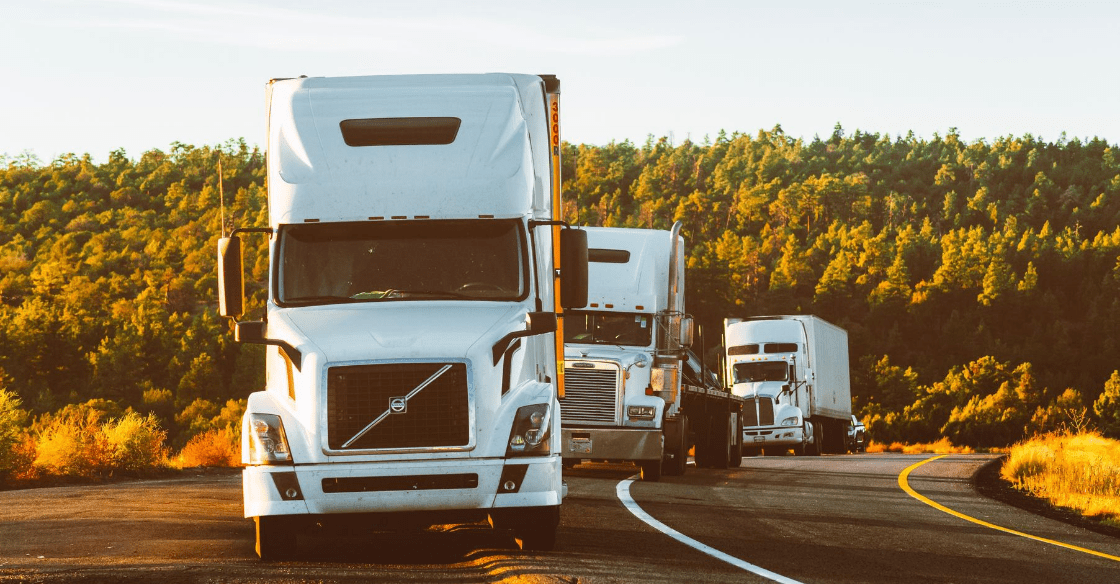 THE LONG-TERM EFFECTS OF COVID-19 BY SHIPMENT MODE
As mentioned, current trends are the best indicator of the future of transport. Due to the complexity of today's marketplace, the likely future of each mode of transport varies. In general, the opening of a mode's capacity should limit or slow the growth in the rates firms pay.
DOMESTIC FREIGHT
Trucking will likely recover quickly in a post-pandemic world. The growth of warehouse space, along with e-commerce, isn't likely to go away. Once a more typical demand for food services returns, trucking companies will enjoy even more demand.
AIR CARGO
Capacity on air cargo shrunk thanks to e-commerce growth and the need for medical supplies such as PPE. As passengers begin to travel again, airlines will resume more flights. The usage and capacity of air cargo are likely to grow accordingly.
RAIL
A multitude of economic factors has caused rail service usage to decline for years. COVID-19 has only worsened this trend. The growth in domestic oil and gas supply has caused a decline in demand for coal, a large railway customer. The continuation of these pre-pandemic forces will negatively impact rail shipping.
MARITIME TRANSPORT
Maritime freight had already been losing volume as a result of the shift to service-based economies in western countries. Even though the number of shipping lanes and overall capacity has decreased, it's not likely to return quickly. Companies haven't necessarily been holding off orders of large goods because of the pandemic. They may not have had them in the first place.
PLANNING YOUR COMPANY'S COMEBACK
No one could have predicted world events as they've unfolded in 2020. And now that we've had a few months to digest this global change, strategic planning is essential. However, it can be challenging to chart the course of the market you serve let alone the transport industry.
That's why it's best to stay close to logistics experts like Gesprosgroup. Don't forget, your company's core competency lies in your unique product or service. As a leader, you have enough to worry about with market analysis and capacity planning.
While you carefully plan your company's return to greatness, why not let Gesprosgroup handle the logistics? To learn more about how Gesprosgroup can help you address any of your changing shipping needs, leave a question or message on our contact form today!